You did it! Here's what we can do thanks to you.
Dear Friends of Elephant Havens,
First, I'd like to thank you all for helping us reach our fundraising goal. Between the money donated and the matching grant, we can complete some big projects that have been on our list for a while.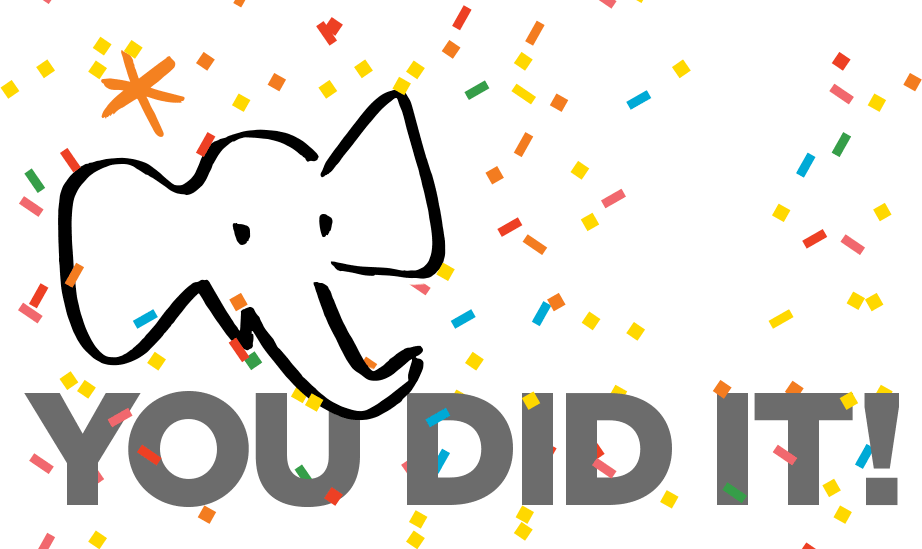 We'll expand the staff village so all of our handlers can sleep indoors and also build the electric fence around our new land where we'll transition our orphans back into the wild. There will always be projects and everyday expenses to fundraise for, but at least now we can take care of these bigger projects.
I think we can all agree that 2020 is a year we will never forget, even if we try. After Scott and I got used to the fact that we might not be getting back to Botswana any time soon, we got into a routine of "Zooming" with Elephant Havens daily. 
When we realized how much joy it brought us personally, we started organizing group Zoom calls with the help of our good friend Stephen Gianotti, who we met on safari in 2017. We thought we could bring a few smiles to folks who might not have much to smile about. So far we've introduced over 500 people to our babies through calls with families, clubs, reunion groups and so many others.
It has been such a joy to watch our handlers grow and our little orphans too. I've met so many incredible people around the world because of our Zoom calls. Please get in touch if you'd like to do a call with us.
I want every single donor — from small to large — to know that you have really made a big difference in many lives this year. From drilling water wells to starting an elephant dung paper-making business to purchasing a bus so children don't have to walk miles and miles to school and feeding over 50 families that have been in need due to Covid, we could never have done any of it without you.
Oh, I almost forgot – we also rescued 3 more babies this year! Despite everything, I would say we have had a very successful year. You all have made our lives so much richer and fuller.
There is goodness in the world, and you don't have to look very far to find it. If you are reading this newsletter you are part of it.
Thank you all once again for trusting us. I promise we are good stewards of your donations and will continue to make you proud that you are a part of the Elephants Havens herd.
With much gratitude,
Debra Stevens and Scott Jackson