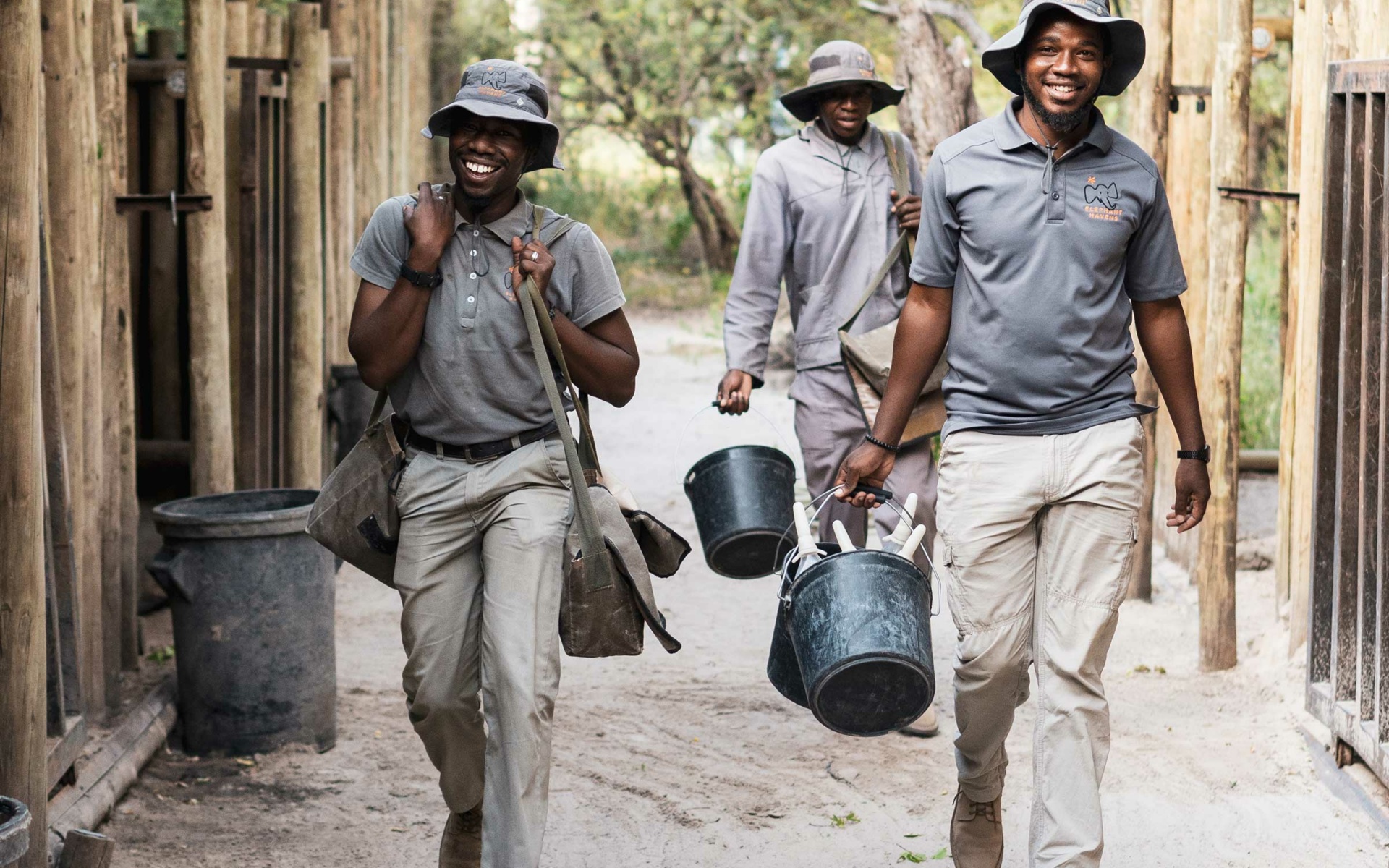 The 140-acre Elephant Havens orphanage is nestled along the banks of the Gomoti River, at the edge of the Okavango Delta. It is an ideal place for young elephants to live and receive daily care and companionship until they are ready to be reintroduced to the wild. Originally only 45 acres, the sanctuary has tripled in size and now has many amenities for staff and visitors.
Alongside the individual elephant enclosures (bomas), the fenced grounds also contain a fresh water well, veterinary office and lab, elephant milk-bottle prep kitchen, administrative office, reception area, public bathrooms and a main building for meetings, education and group events. The staff village includes separate bedrooms, kitchen, hot showers and flushing toilets. All of the buildings are solar powered.



Besides welcoming visitors, the orphanage is a venue for educational programs for locals and those passing through to the Okavango Delta. We also invite local school children for educational programs and the opportunity to experience elephants up close in a non-threatening setting.
The site is about 45km northeast of Maun, the fifth largest town in Botswana with a population of 70,000. The Maun International Airport is the jumping off point for many safari excursions into the Okavango Delta, the Chobe, the Linyanti, the Kalahari, and other wildlife-rich regions. This makes it easy for friends of elephants to make Elephant Havens a destination as they head into the wilds of Botswana.
How We've Grown
Please like our page on Facebook to keep up with our progress and latest news.