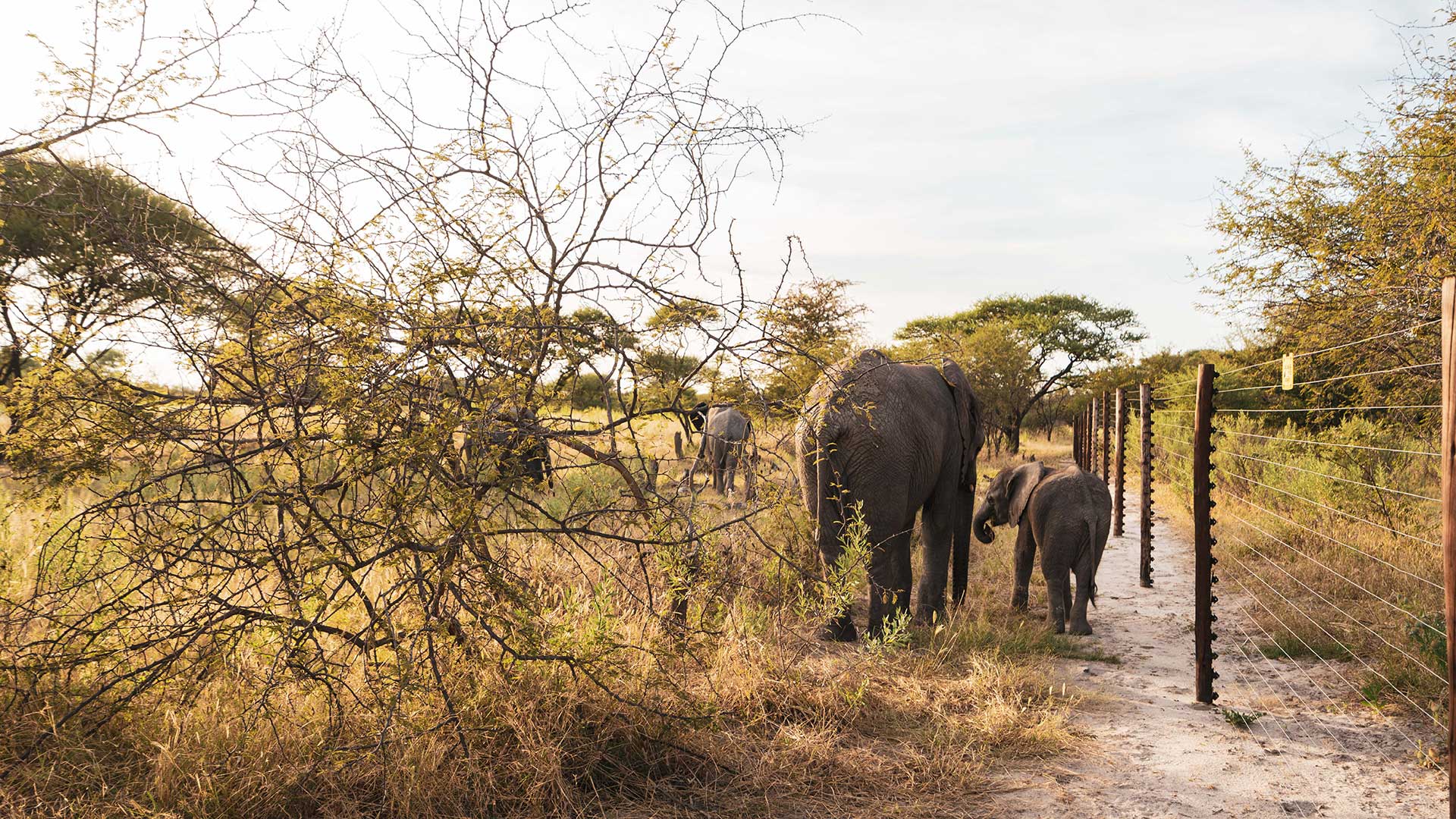 We are working to protect and preserve important portions of land on the boundaries of the Okavango Delta. The world's largest delta, this magnificent UNESCO World Heritage Site includes both permanent water from the Okavango River and seasonal wetlands that are created when the river floods the semi-arid Kalahari Basin savannah. This results in a unique region of biodiversity among plants and animals.
By acquiring and fencing adjacent lands, we are able to secure wildlife areas and reduce human-wildlife conflict in these delta woodlands, wetlands and grasslands. In return, we are providing jobs and drilling water wells for the nearby communities. 
One of our protected reserve areas serves as a soft release site for young elephants who have graduated from the orphanage. Here, they will live independently until mature enough to be truly rewilded. These 1,000 acres are secured from human encroachment by nearly 5 miles of electric fencing to preserve riverine woodlands, seasonal wetlands, mopane and terminalia forests and acacia plains for an assortment of delta wildlife and these young elephants. 
The orphanage itself, where the youngest elephants roam daily, also serves to preserve additional delta habitat from overgrazing and cultivation. Triple the size of the original footprint, we now have room to rotate the babies to new foraging areas and allow some over-grazed sections to recover. 
Because we are located in seasonal wetlands comprised of the same unique bio-systems in the nearby Okavango World Heritage Site, we are always working to procure and protect additional habitat lands. We also seek public and private partnerships to extend the reach of these habitat preservation initiatives.