June Update—Challenge Met & Project Report
Dear Friends of Elephant Havens,
Thank you, our kind and generous friends. We made the May 30th deadline to reach the matching goal of $50,000! It is just a delight to be a part of this Elephant Havens community that has realized so much change together. Scott, Bee and I are grateful for your trust and belief in Elephant Havens and the projects that we continue to complete. We have accomplished much and continue to make a genuine difference for the African elephant, the local communities where we live and work, and even in communities beyond.
We just returned from another rewarding visit to Elephant Havens where we got to see firsthand the end results of some of our ongoing projects that you so generously help fund.
First, the goat giveaway! We gave 10 goats to each of 10 farmers—that's 100 dairy goats and there will be more to come. Media members from the national radio stations and newspapers were on hand for the occasion. We hosted the event at Elephant Havens and had speakers from the local community, government officials, and the dairy goat farmers.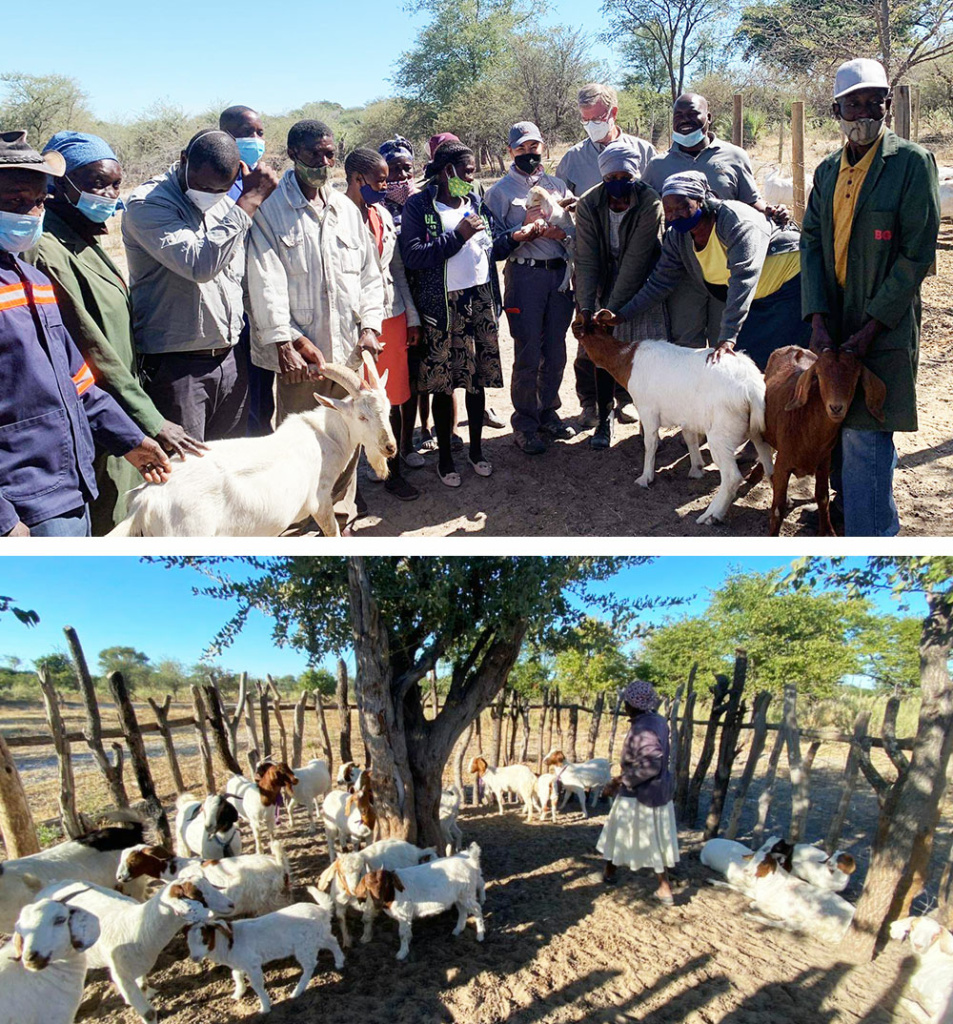 These farmers were vetted by local chiefs based upon their proven record with their existing herds, respect in the community, and need. Raising dairy goats will be a pivot for them. The goat business in Botswana is centered upon food for the table and some commercial sales for that industry, not milk. We've basically cornered the small market for dairy goats in northwest Botswana! The new herders must initially supply a required volume of milk at a discount to Elephant Havens, after which they will own their herd and will become our paid vendors.
Let me tell you, it was a big day for everyone. This is a life-changing event for the farmers. They have a built-in buyer for the goats' milk because it has just recently been proven that goats' milk is the perfect milk for baby elephants. We want to continue to expand this program, as it is such a win-win for the community and our babies. 
Please consider funding a goat or two. These goats only cost $130 and will make such a difference, producing nutrition for the babies at a much lower cost than the formula we've been using. As you might imagine, even a one-month-old elephant requires the milk of a LOT of goats. 
In other news, we have almost completed the first cluster-farm electric fence. The recipient farmers have helped put the fence poles up using very strong leadwood that they have collected from the area, while we are supplying the electric fence wiring and solar hardware to power the fence.
These farmers won't have to worry about livestock or wildlife raiding their gardens in the future. This is one of the many ways that we can help with human-wildlife conflict. I am so happy to report that this growing season we have not had one conflict that resulted in the death of any wildlife in our area. We really are making a difference.
And even more good news: all nine of our baby elephants are happy and thriving. I have to say, there is nothing like waking up to the sound of snoring little elephants. Little Mofalodi still loves to suck my fingers and follow me around like a baby following its mother. I've found that if you give special attention to one of the babies that they will choose you to be their support, just as Mofa has chosen me.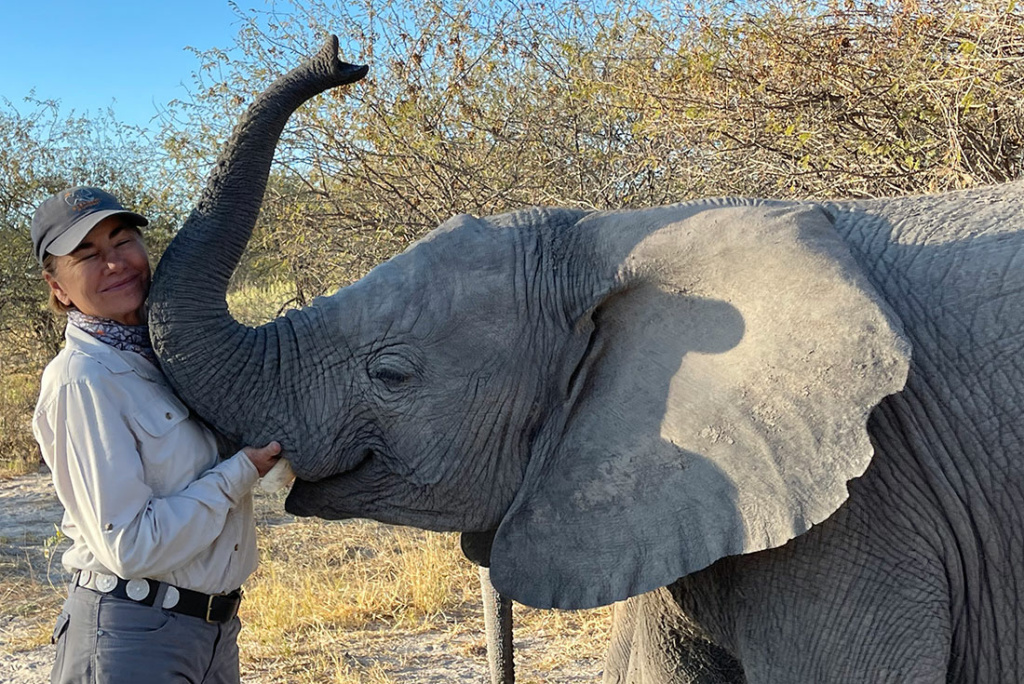 I've watched more than one elephant transform from a scared, unsure baby to a playful, confident part of the herd with just a little extra love and attention from one of the caregivers or visitors. Even though I am not there full-time, little Mofa never forgets who I am, and the minute I arrive we start the same ritual of him suckling my fingers and vying for my complete attention. Of course, I love every minute of it.
It really is true that if you keep coming back, the elephants don't forget you. I am not saying that Mofa is my favorite baby, but I am saying that I am Mofa's favorite "Mother". It is a role that I love and that gives me the courage, energy, and love to make Elephant Havens a place of opportunity for all of us.
Some other quick updates:
We continue working to double the size of the primary orphanage with a small extension to the north and a large extension to the south. "Holding thumbs" (as they say in southern Africa) that this process will be complete by year-end.
We expect that by this time next year, we will have moved four of our 4+ year-old elephants to the 1,000-acre soft-release area nearby. This electric-fenced and protected reserve is a place that is perfect for elephants as well as for the large numbers of other wildlife that have made their home there since we closed the fence. It is truly a pristine parcel of the Okavango Delta. After some years there, these babies will move on to being elephants, wild and free, as cornerstones of a healthy ecosystem.
Tshepiso, the matriarch-in-waiting, seems ready to step into the role that will be vacated by MmaMotse, a teacher and leader whom all have come to love and respect.
Visits from Botswana locals and from all over the world continue to ramp up dramatically, and our team and the babies never disappoint.
It never ceases to bring smiles (and sometimes even tears of gratitude) when we see the Elephant Havens school bus on the road making its rounds, or when we see one of the now iconic red Elephant Havens wheelchairs in town providing mobility to those in need. We literally are keeping the community on the move.
The dung paper project continues with much hope for new markets as international travel picks up.
Thank you again for your help in making this dream a reality in a big, big way! Now we are ready for another matching funds challenge. Do we have any challengers?

With gratitude,
Debra Stevens and Scott Jackson