Educating the Next Generation of Conservationists
Winter at Elephant Havens means more than blankets, crackling fires, and extra-cuddly baby elephants. As in much of the world, the students at the local schools are on vacation. And since educating our community is at the core of our mission, we couldn't be more delighted to tell you more about how your support helps us achieve this goal with the local students.
We call it Kids' Camp, and it's in full swing here at Elephant Havens! That means all the fun activities you remember from your own childhood summer camps with the added benefit of hands-on learning. This past week, we cozied up around a warm fire with Susanna Newsom, camp leader and program manager, to learn more about the magical experience your support enables us to provide to our community.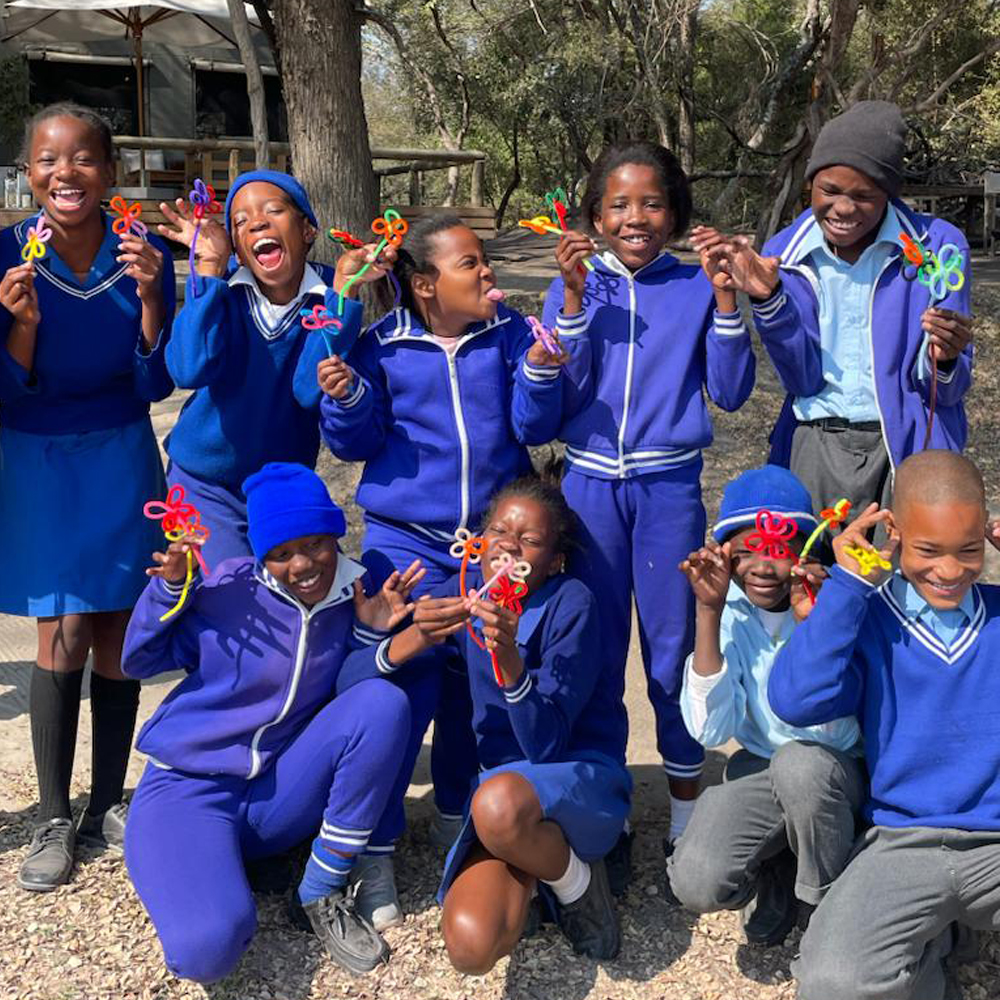 Who are the campers and what do they do while at Elephant Havens?
Every Saturday, children from a school in the local Shorobe community visit Elephant Havens for camp. During the day, they get a tour of Elephant Havens, meet some of the orphaned elephants, feed the elephants, and do a variety of educational activities. Some of the activities include drawing an imaginary elephant and naming the parts of its body, playing a matching game of elephant facts, and completing an elephant obstacle course. The children absolutely love the obstacle course! It involves running like an elephant, spraying water at a nearby tree (with a water gun that mimics an elephant's trunk), and collecting a handful of nearby seeds (the elephants' favorite snacks).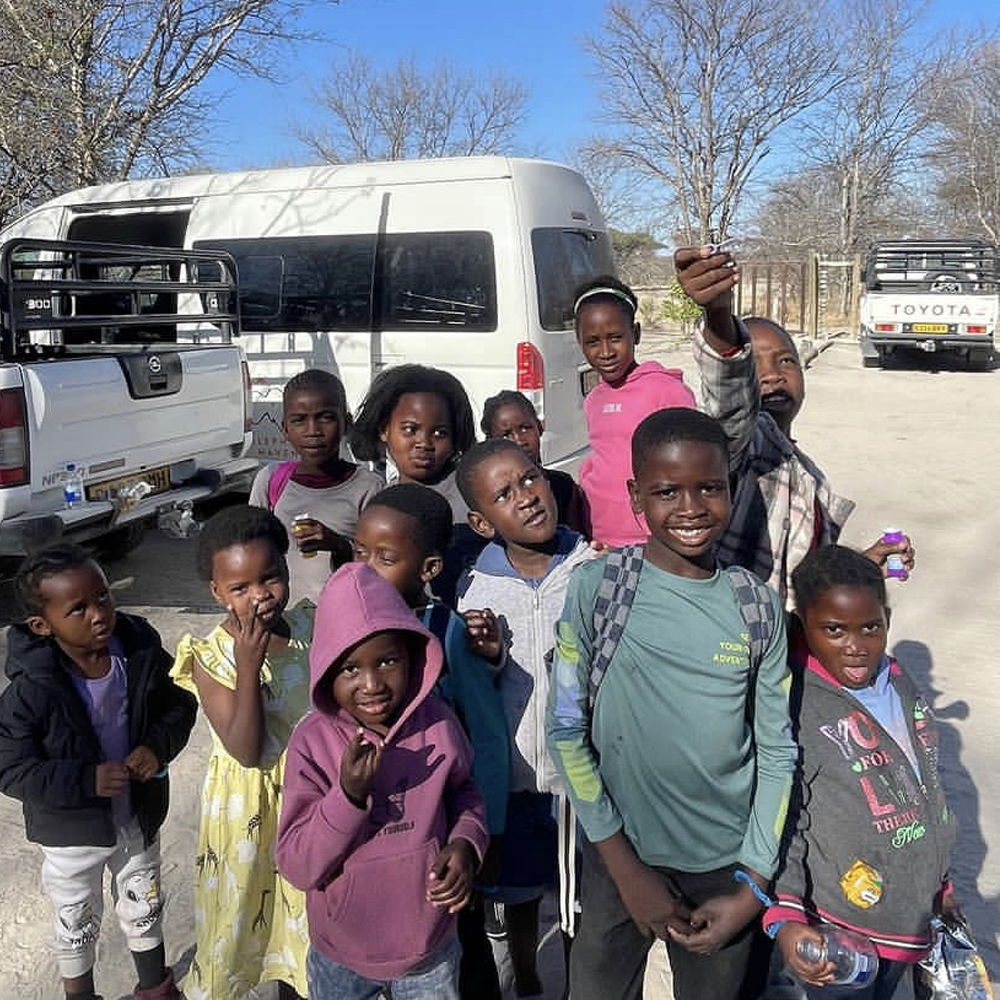 How many campers are there and how old are they?
About 10 kids come to Elephant Havens each Saturday. We hosted 3rd graders on the first weekend, 4th graders on the next, and so on until 7th graders (the oldest grade for primary school) wrap up the fifth and final week of camp.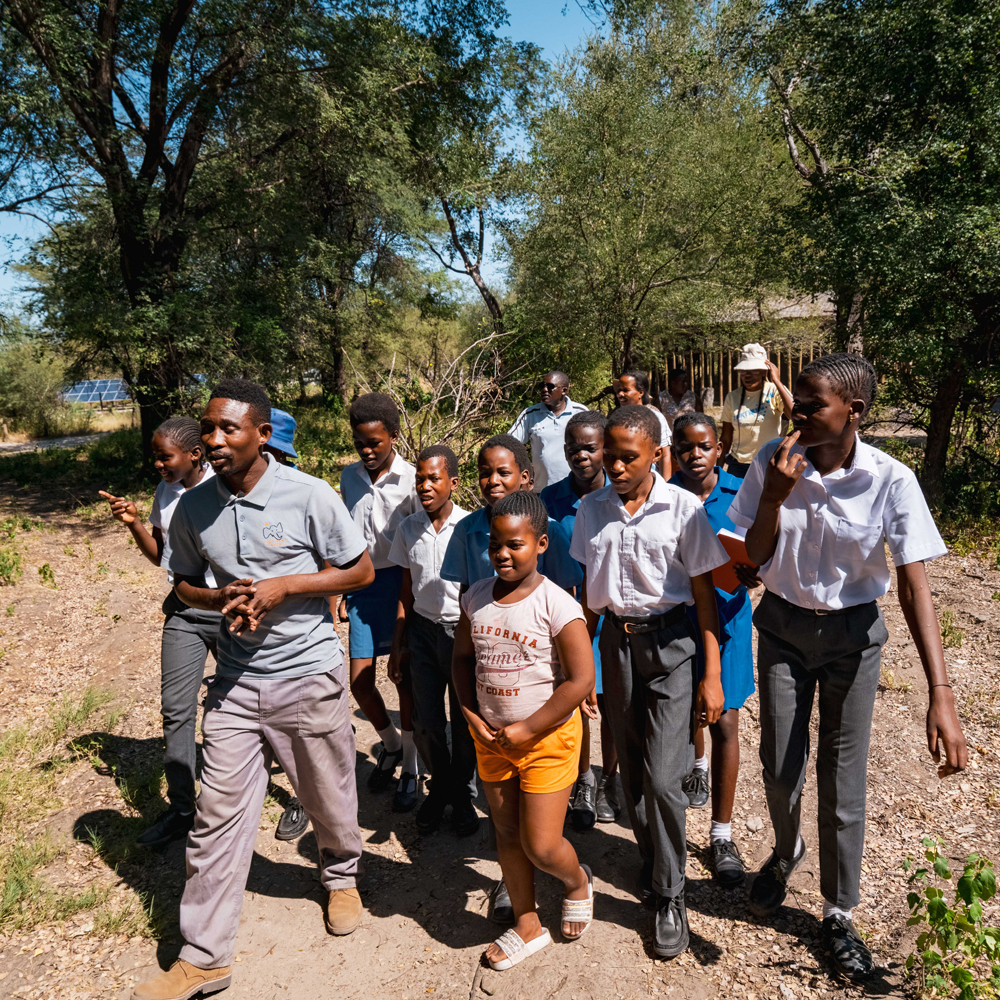 What do the kids learn about elephants?
They learn the basics of caring for an orphaned elephant and also information about the species as a whole. Specifically, they learn about elephant anatomy, communication, family structure, and current threats to the species.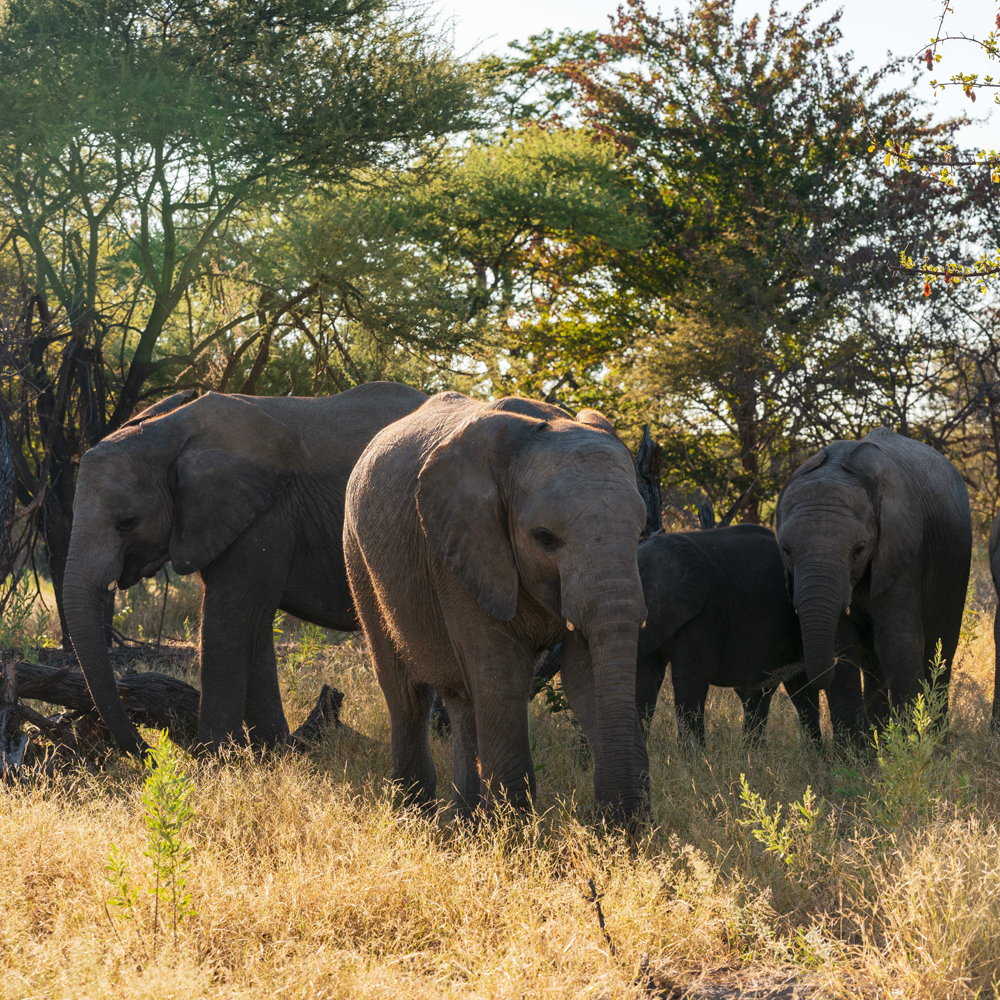 What are their reactions to seeing an elephant up close?
Some of the kids are quite frightened by the elephants at first, because they have heard stories of elephants trampling crops, damaging property, and even killing people. Unfortunately, human-wildlife conflict is common in Botswana (partially due to the country's limited water supply), so some of the kids see all elephants as enemies. Sadly, one of the girls who visited Elephant Havens told me that her best friend had been killed by an elephant, so she was initially a bit antagonistic towards the orphans. Who could blame her? However, within just 30 minutes of being so close to the elephants, this girl began warming up to one of our orphans, Sandy, and left Elephant Havens with a big smile on her face! It was a privilege to see her transformation. Interactions like this are quite common. Children come to Elephant Havens fearful of elephants or a bit averse to them but leave camp loving the animals. Education and close contact does so much to alleviate their fears.
Why is this program important for conservation?
Elephant Havens has always believed that community involvement is essential to the protection of elephants. The younger generation will ultimately be in charge of protecting the elephants of Botswana. It's our hope that the children attending Kids' Camp will grow up to tell others of their positive interactions with elephants and push for wildlife conservation. The campers have already begun to spread the word about their time at Elephant Havens, helping to diminish some of the negative stigmas surrounding the species.
You've made such a difference in these young campers' lives.
None of our initiatives at Elephant Havens are possible without your generous donations. We are so thankful for the support of our donors that enable us to give kids a fun, educational experience they will enjoy and remember for a long time to come!